Autumn on top of the Laurentians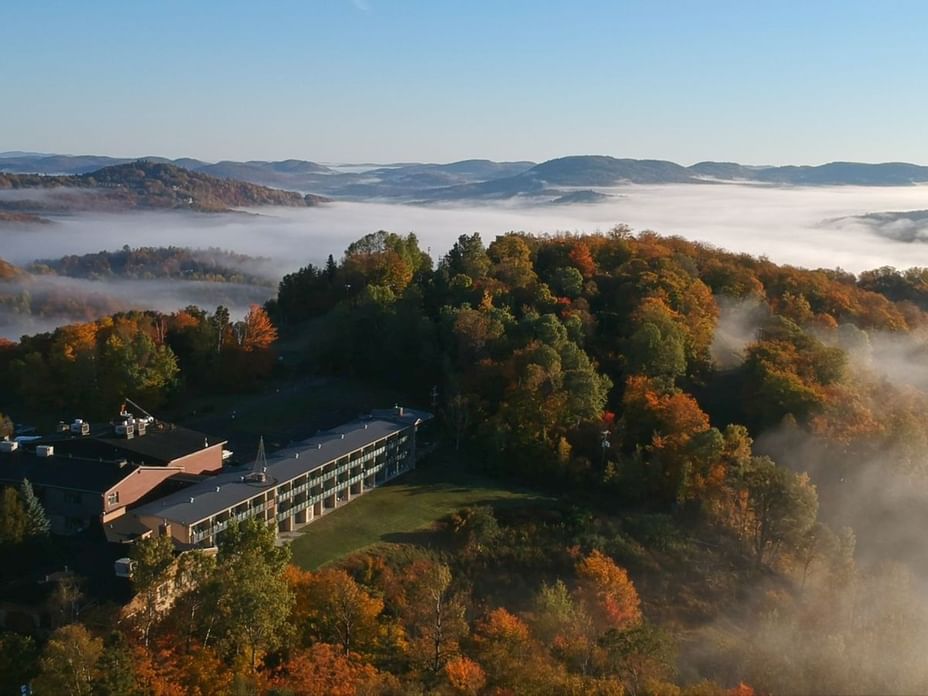 Kids are back in school so the fall season is unofficially launched! Although the days are getting shorter and the nights are cooler, the sun continues to shine and tourists are becoming more and more scarce. It's the perfect season for a couple or friends' getaway
Did you know that more than 39 golf courses are sprinkled around the Laurentian territory? In the off-season, prices drop drastically! Accommodation, green fees or carts, highly interesting promotions become available, even at the very last minute. Whether it's a day trip or a few days to unwind, all sorts of packages are available! Also, the greens have had the chance to recover from the scorching hot summer heat: you will be entitled to the best conditions of the season. In addition, the landscapes at this time are breathtaking. Autumn colors, fauna and flora are revealed to allow you to check out completely of everyday life.
Speaking of fauna and flora, it is also the best time for hiking! Several hundred kilometers of hiking trails are accessible in the region, many of which leave from Sainte-Adèle! Make Mont Gabriel your starting point to explore the region
How to end an active day? A superb cocktail hour on the terrace before a hearty meal in one of our restaurants! Try our Signature Cocktail, Keith's Cooler or Negroni on our sunny terrace. A little too chilly to settle outside? Head to St Moritz where a warm fireplace will give you a second wind for the evening. Afterwards, come and try our table d'hôte in the dining room. This seasonal menu, perfectly executed, combined with our new decor, will amaze your senses. Colors, smells, flavors and textures are combined to create an unparalleled experience.
The golf courses of the region are not the only ones to offer end-of-season discounts! Choose a Nordic bathing experience, a relaxation treatment or an energizing spa treatment in one of the area's spas. The Relaxia Spa offers attractive and innovative discount packages during the quiet period. Book your afternoon so you can relax and refocus your priorities so that you are in attack back home
all is far from a dead season in the Laurentians! One thing is certain, the region is full of activities that will satisfy all tastes while highlighting the enchanting scenery.