Meet our F&B Manager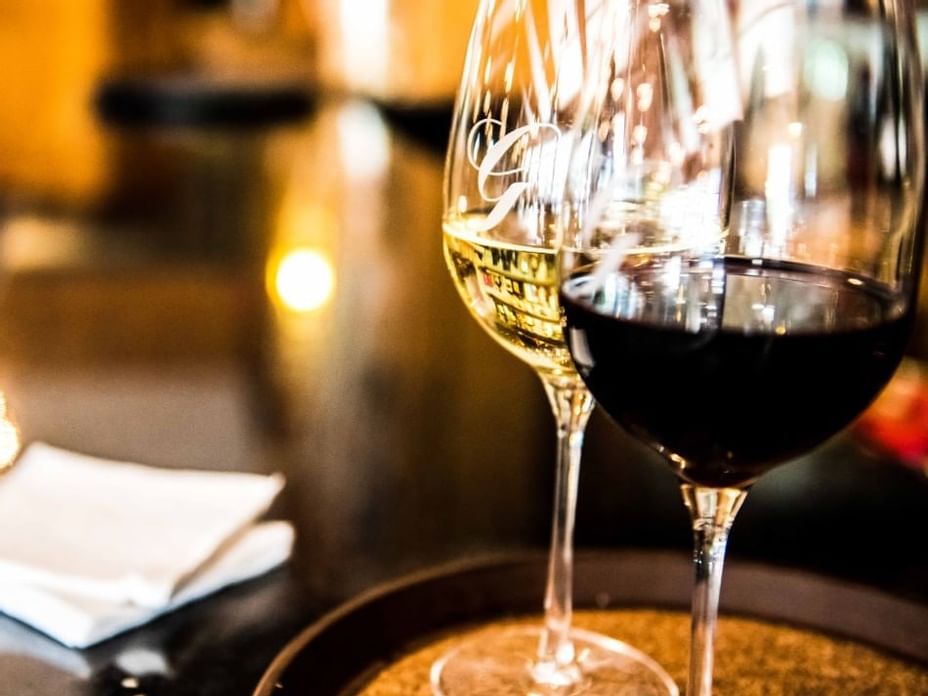 A wind of change is blowing on the Mont Gabriel's F&B department!
Discover our new F&B Manager, Jonathan Ayotte, in a few questions!
Welcome to the team Jonathan! What are your specialties in the restaurant business and what do you plan to use for Mont Gabriel?
Thank you very much for the warm welcome! My greatest strength is in customer service. I like to make sure that the customer has the best possible experience, no matter the situation. I believe that people go to restaurants to escape the daily grind and it is our duty to make this unique moment a memorable one, both in terms of service and their food. Also, I'm a group guy, so teamwork is a priority for me. It is together that we overcome the challenges and are able to move forward. Alone, we go faster, but as a team, we go further!

What do you anticipate the most about your new challenge?
I'm still in observation mode, which gives me the chance to fill my head full of ideas! I can't wait to put my experience forward to make small changes, ideas and novelties that will have a big impact on the dining experience. I have a curious, creative side that goes wonderfully with the high potential of restaurants at Mont Gabriel!

Speaking of ideas, can we get a taste of them?
Oh, there's no shortage of it! My top priority is integrating the local market into our operations. I want the culinary experience of Mont Gabriel to become a must for locals, so that they share their ideas, their recommendations and encourage us. The Hotel & Spa Mont Gabriel already has more than 80 years of presence in the region and we already offer excellent service, so it will be important to maintain and improve it by valuing our customers, employees and partners. Catering is a team effort.
What is your favorite cocktail?
Beyond the cocktail, it's the execution that counts for me. Nothing better than an Old Fashion made with dexterity by an experienced person, while adding a local touch! Red, white or rosé wine? Being a die-hard carnivore, the marriage between red wine and tasty quality meat is unbeatable. My favorite bottle is Langmeil Barossa, from Barossa Valley, a little Australian! This is a meaty Shiraz that compliments the meat wonderfully.
What is your favorite type of cuisine?
Besides meat, I like fine and refined cuisine that is colorful! Nothing better than a plate that exudes creativity, richness, a story that is told through the foods used. Quebec is full of incredible products and all restaurateurs benefit from highlighting local products on their plates.
A final word?
I am a young manager who likes to emphasize human contact. What makes the difference between a good meal at home or a dining experience in a restaurant is the service and attention that goes into it. The team around me is positive, resourceful and ambitious, all of which are perfect conditions to offer an unforgettable moment to our dear visitors!