Why you should offer a Mont Gabriel experience for Christmas!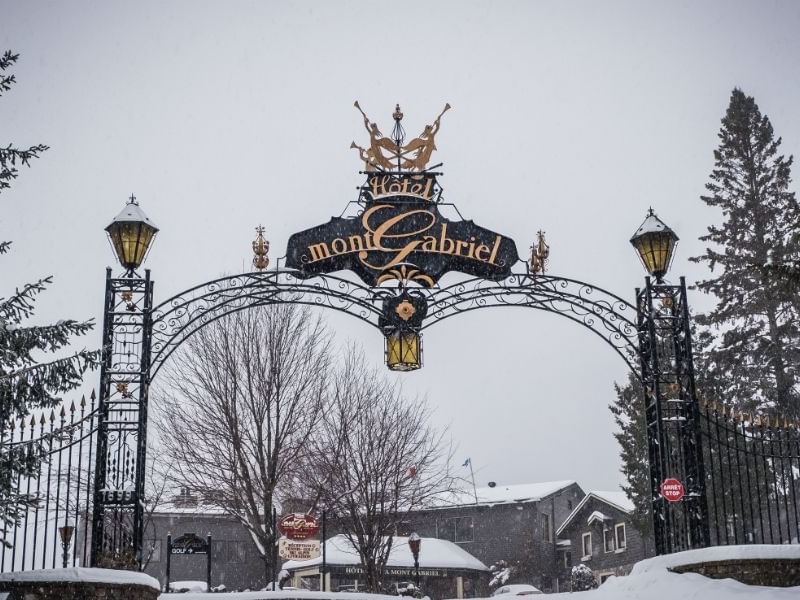 Remember Christmas as a child? All the gifts under the tree, the joy of unwrapping a new Transformer, Polly Pocket or any other toy found in the Sears catalog that year. What amazing memories that marked your youth! Now, remember how long you played with that present? 3-4 months maybe before you lost interest or it became obsolete? That's why we suggest that you should offer an experience for Christmas! Let us convince you with these five benefits of offering a Mont Gabriel experience as a gift: because memories last much longer than an object ;)
REDUCE STRESS
Of course, there are many benefits with spending the Holidays in a hotel, but the main one is definitely to reduce the level of stress! No need to run around, left and right, to get to brunch in time at Auntie Alice's, for dinner at your mother-in-law's, or to line up at the SAQ because you forgot the hostess gift at home. When the most crucial decision to make is at what time you should reserve for dinner or if you want a massage of 60 or 90 minutes, the stress is really limited!
FOCUS ON FAMILY
Although the Holiday season is the annual moment when the whole family is together, sometimes we must reduce the quantity and bet on quality! Select a dozen or so people and escape to a hotel where all your needs are taken care of. All the time normally spent on planning, organizing and cooking, to make an inconceivable amount of meat pies, can be dedicated to enjoying quality time with your close family. Take the time to chat with each other or to do activities that will build memories!
PLAY OUTSIDE
Too many of us tend to forget that winter activities are at the heart of the Christmas holidays! This is the moment when the snow conditions are at their peak for the season! A ski in/ski out resort offers the opportunity to go enjoy the snow for a few hours or a few days! Your group is not a ski fan? Tubing is an ideal solution that will provide hours of laughter guaranteed!
AVOID TRAVELING
The Holidays are a nightmare on the roads! Avoid traveling by choosing an establishment that offers all the possibilities: meals, activities, relaxation! Less than a 5 minutes drive from Saint-Sauveur and Sainte-Adèle, you will have all the options at your fingertips. But, believe me, you will not want to leave your couch by the fire at Bar St. Moritz and decide to spend the evening on the spot!
CREATE MEMORIES
The best reason is definitely to create memories! Your children and you should take the time to make a crazy amount of activities, laugh and create inside jokes that will generate smiles for many years to come! Take your adventurous side out and take the opportunity to take a ski lesson, rent skates or go snowshoeing in the forest. Take more photos than necessary: ​​it's good for morale! In addition, it allows to leave a touch of oneself for future generations, a visual support for when your children will tell their own broad about this holiday