7 activities to take advantage of spring break at Mont Gabriel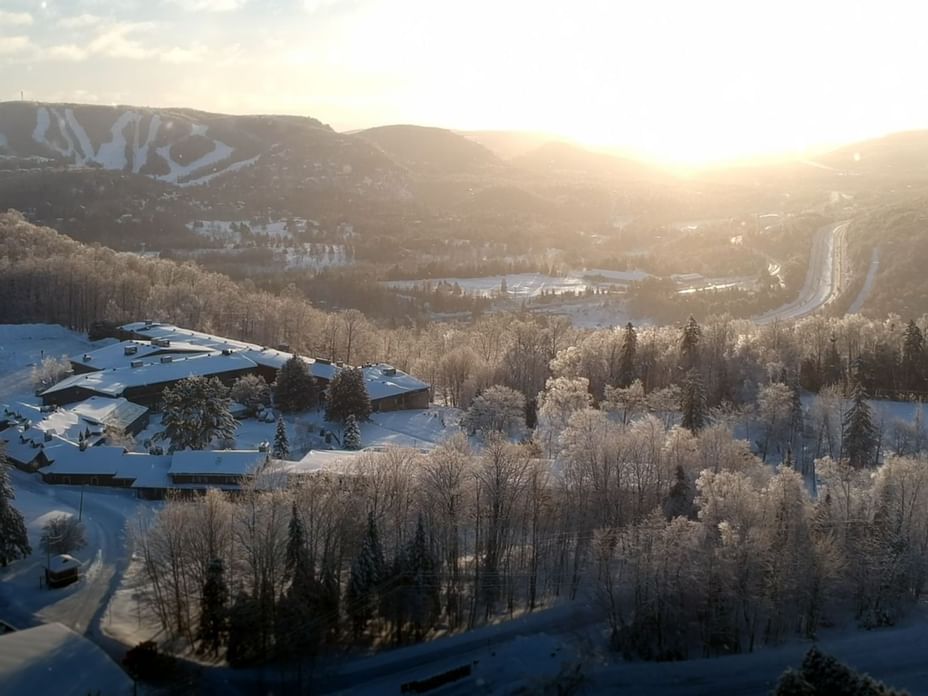 Now that the holidays are well behind us, the spring break holidays are fast approaching! There is no better place to enjoy wide open spaces to create magical memories than the Laurentians. The range of activities available will appeal to young and old, very or little adventurers, indoors and outdoors. Mont Gabriel presents the seven best activities to keep the whole family occupied in our beautiful region!
INTRODUCING KIDS TO SPAS : Spring Break is not just for adventurers
Many spas offer treatments dedicated to children with themes such as chocolate or a transformation into a princess for a moment! Spa Relaxia presents itself as a specialist in initiating children to health care with treatments such as the Chocolate Facial and Massage Duo which includes flavors such as chocolate, strawberries and fruit salad.
HIT THE SLOPES : The Saint-Sauveur region is known for the quality of its ski centers
With more than eight ski resorts within a 10 km radius, the place is perfect for taking the plunge in the field of board sports! Each station presents its specialty. Sommet Gabriel is recognized as the family ski center par excellence: its affordable prices and the variety of its packages offer an option for all types of athletes!
HIT THE SLOPES DIFFERENTLY: Slides on tubes.
Don't want to invest time and energy to develop talents as a skier or snowboarder? Take a day to hit the slopes at Glissades sur tubes des Pays d'En Haut! With its 61 slopes on three sides and its tariff options varying from 2 to 8 hours, all your adventurers will be delighted.
TOO COLD TO PLAY OUTSIDE?: Escape inside!
A 15-minute drive from Mont Gabriel Hotel & Spa is SOS Aventures, the ultimate escape game creator. Their 60-minute adventures have several degrees of difficulty and are guaranteed challenges, reversals and giggles! Let their expertise force you to brainstorm, rain or shine.
DISCOVER THE FROZEN TRAILS: outdoor skating rinks!
Whether you are looking for a beginners' experience or skating for hours, the region is full of ice rings adapted to the level of expertise of each. The hotel's beginner's ice rink or the kilometer of icy trails in the heart of the Saint-Sauveur forest will delight young and old.
GET THE MOST OUT OF WINTER: Dog sledding or snowmobile Some winter activities are classics.
All Quebecers should take advantage of the cold season to take a dog sled ride or a day of snowmobiling. In addition to raising your adrenaline level, you will discover panoramas that are inaccessible by popular roads through Aventures Plein Air's services.
STAY PUT : the possibilities are endless!
Sometimes the best thing is to just stay in one place. Many of the activities at the Mont Gabriel Hotel & Spa are available on site. Alpine skiing, cross-country skiing, snowshoeing on snow, skating rink, sliding, Relaxia spa, indoor swimming pool are just a few activities offered without having to take the car. No matter which activities you choose, any good day ends with a good meal with family or friends! The Spring Break buffet is an interesting and diverse option that will appeal to everyone 