Employee incentives: Why? What? How?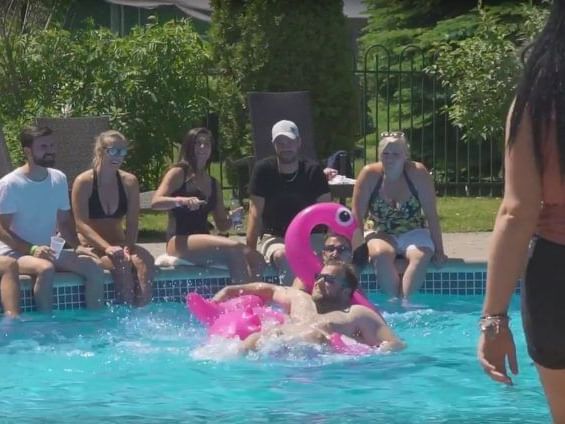 WHY?
In the context of Quebec's current labor shortage, it is not only important to attract employees, but also to retain them so they may develop. What do you think is the decisive factor when it comes to the job satisfaction for an employee at work? It is not the salary, the schedule or the content of the work! A study by Boston Consulting Group, 2014, indicates that the main factor that makes employees happy at work is to feel appreciated for their work.
An employee who feels valued is therefore more likely to stay with their employer, to push himself to develop strengths and abilities that will help him to excel in his work and act as an ambassador for the company. As Richard Branson so aptly put it, if you take good care of your staff, they will take care of the customers!
WHAT?
There is an innumerable amount of gestures and ways to demonstrate appreciation to one's employees or colleagues. Small gestures such as saying hello in the morning, having a face-to-face lunch or a good team meeting are great ways for an employee to feel pampered. On the other hand, if you really want to make an unmissable WOW to your employees, a day of recognition is the best option.
Most companies offer a day during the summer to do team activities and create connections between employees. This day must take into consideration the physical limitations of the team members to ensure that all employees can participate in the activities. In addition, the links with work should be at a minimum: we do not want this day to be perceived as disguised work! The purpose of this day is to get out of the office and have fun with your colleagues while getting to know them.
HOW?
All activity day formulas are valid. The key is to find a type of activity that appeals to all participants to avoid splitting the group in half. If you find yourself in front of a dynamic group that enjoys competition, a form of Olympiad or rally allows all the participants to put their forces forward. The advantage of a formula that has more than one kind of activity is to give all participants a chance to shine! Remember that these formulas are also possible for more cerebral activities. Indeed, these competitions can also contain charades, riddles or creative challenges.
If the team is stimulated to the extreme at work daily, you can choose a more Zen option that allows you to relax. A day of free activities, but where all participants are on the same site, offers the opportunity to move at your own pace and escape for a moment, while discovering affinities with colleagues on a neutral ground. By meeting again all the evening around a cocktail party or a dinner, we share the discoveries of the day and consolidate the links developed.
No matter how you demonstrate it, you have to take the time to thank your employees and colleagues. The strength of an organization lies in its members. It is therefore essential to ensure that they communicate their value to the company. Take a few minutes today to thank your key players, but also those who are developing!